Bane-Nelson, Inc. is family owned and operated, now with three generations of family involved at various levels in our organization.  We feel we are more than just another construction company; we are a family of tradesmen, support staff, project managers, and executives working to serve you, our client. Please visit our team page to meet the rest of our family.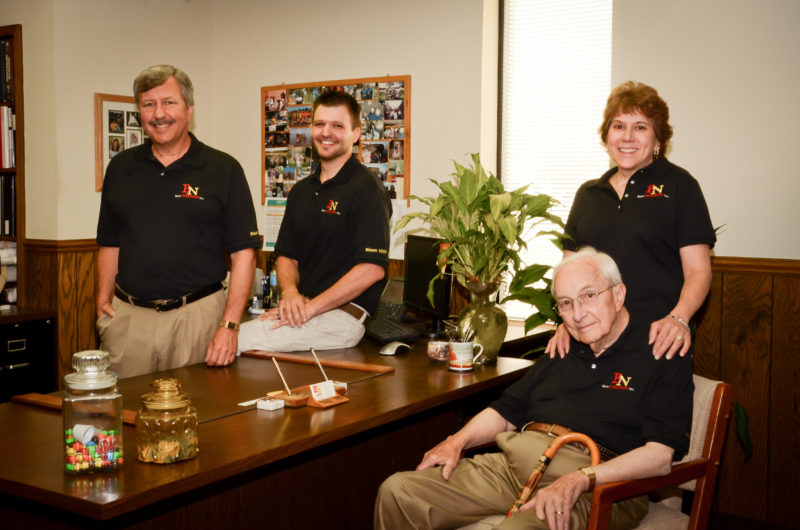 "At Bane-Nelson, Inc., we wish to provide the best quality product at the most competitive price.  We strive to give our customers the pleasant, professional courtesy they deserve."
— Robert Nelson
Our Misson
Bane-Nelson, Inc. is the leading comprehensive and customer-focused design-build and construction management firm serving industrial and commercial clients throughout Southeastern Wisconsin and Northern Illinois.  
With times getting more competitive, customers are becoming more price conscious.  At Bane-Nelson, Inc., we provide an excellent value to our customers through top-notch service, consistent communication and reliability.  Every member of our staff-from our home office to our field personnel-provides professional, courteous service. We endeavor to be the contractor that goes the extra mile to take our customers' problems away and make their jobs easier.  Our customers are primarily owners, engineers and plant managers and they know when a contractor has performed a job well. Attention to details like job site safety and clean-up, listening to clients, and always asking if there is anything else our crew can help with before they leave, gives our customers the service and respect they deserve.  
Quality Objectives
Meet or beat project deadlines and promised delivery dates.

Provide exceptional product, service, and/or construction quality to our clients.

Exceed customer expectations.

Eliminate warranty service calls.
At Bane Nelson, we pride ourselves on repeat customers and that is what makes us, "known by the customers we keep."