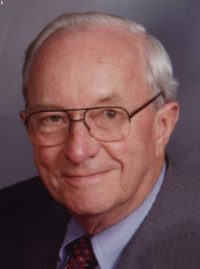 Robert C. Nelson
Founding President
Bane Nelson, Inc. is proud to be a family-owned company, dedicated to supporting the Kenosha community. Bob Nelson helped establish the company in 1965 and takes an active role in managing all aspects of the organization. Prior to 1965, Bob was part-owner and employee at David Nelson & Son Mayflower Storage & Moving Company, Kenosha. His time at David Nelson & Son was followed by a 50-year career in machinery moving, heavy equipment operation and maintenance. Bob served in the Wisconsin National Guard for 12 years and attained the rank of 1st Lieutenant. He was a Kenosha Civics Veteran Parade Honoree in 1987. In 1996, Bob was voted Business Person of the Year by Heritage Bank and in 2004 he received the Community Service/Humanitarian Award from the Kenosha Chamber of Commerce. Bob has also been an active supporter of the Boy Scouts of America (BSA) for more than 55 years. He is a recipient of the Silver Beaver and the Silver Antelope Awards-the two highest honors in scouting. Serving as Past Area Chair for the Employer Support of the Guard & Reserves (ESGR), Bob was honored to receive the 2018 ESGR Lifetime Achievement Award from the United States Department of Defense. Bob has been a member of the Rotary Club of Kenosha for 45 years and has served on a number of local nonprofit Boards.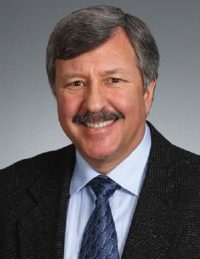 Larry joined the Bane Nelson, Inc. team in 1970. As Executive Vice President, Larry oversees all aspects of the company. Larry graduated from St. Joseph High School and attended University of Wisconsin-Parkside. He is a graduate of Gateway Technical College with an Associate's Degree in Civil/Structural Technology, and received a Certificate in the Associated General Contractors Construction Supervisor Program at Milwaukee School of Engineering. Larry's current community involvement includes Board of Director positions with Tri-County Contractors Association and the Pleasant Prairie Police Appreciation Association. Larry is a founding member of the Kenosha Area Noon Optimist Club, as well as the Chairman of the Family Activity Area at the annual Kenosha Expo. He also serves on the Community Development Authority and the Police & Fire Commission for the Village of Pleasant Prairie. Larry has been involved with the Kenosha Relay for Life for the past 20 years; served on the Board of the Kenosha Area Convention & Visitors Bureau for 24 years; and served the Kenosha Area Chamber of Commerce for 12 years in roles including Board Chairman, Kenosha Expo Event Chairman and Board Member. Larry also served multiple terms on the Gateway Technical College Foundation Board. Like Bob, Larry is a long-time supporter of the Boy Scouts of America, earning the rank of Eagle Scout and the Silver Beaver Award.
"I'm proud that Bane Nelson is so deeply committed to the Kenosha area. I enjoy being active in the community and being part of a family business that prides itself on providing exceptional service to our customers," stated Larry.